ABOUT US



The first Favela Painting project took place in 2005, when artists Haas&Hahn (Jeroen Koolhaas and Dre Urhahn) painted a large artwork with members of a local community in Rio de Janeiro. Both the local and global impact of this project inspired to continue creating large-scale community art projects across the world.

Over the years Favela Painting has developed into the United Painting Foundation (supporting their own and affiliate projects worldwide). By now, United Painting has become an institution with a fast growing international group of participants on many levels, spreading the message: community art for social change.



MISSION
'COMMUNITY ART FOR SOCIAL CHANGE'


It is often very difficult to create sustainable change in vulnerable communities. Individuals, organisations or governments have great trouble in reaching people, gaining trust, start a true dialogue and create the social infrastructure. We have found the art projects can be key element to this, but found very little methodology or tools to do so. So we organise large art projects, build our own tools and methodologies and share them with the rest of the world.

United Painting projects are distinctively mood setting: a striking visual impact for the beholder. Bold, graphically inspired designs that embrace local colours and cultural references, beautiful in their 'larger-than-life' dimensions - often including multiple buildings or neighbourhoods.

But the artworks don't stay on the surface. Actually the paintings are the last stage of a project. Each artwork starts with repairing and plastering the buildings, to guarantee the neighbourhoods are not only figuratively enriched, but also literally. The added emotional value shouldn't be underestimated either: the artworks are a huge impulse to local pride enterprise, perceived safety and sense of community. Residents are prouder, happier and feel more connected.

Our goal is to always contribute to the education of the youth and motivate the residents of the neighbourhoods to improve their living environment. Local empowerment is crucial: in every stage, residents are involved and/or trained, educated and employed as part of the project. Participants are solely recruited on their willingness to participate, regardless of training, social status or background. This cautious and respectful approach has an emancipatory, educational and developmental impact on the communities involved and is elementary for the way United Painting chooses to operate.




BOARD MEMBERS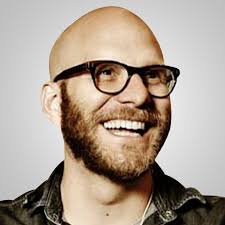 JAMES
VEENHOFF

James
is one of the founding Partners and Strategist at Fronteer, a creative strategy firm based in Amsterdam. He has a background in Anthropology, Business and Brand Development. Within the 'strategist' team, he leads the Brand Development practice and enjoy projects with strong 'brand' components. Outside the office James enjoys surfing, his moped and family time. Besides his work at Fronteer, James is strongly involved in a project to transform the denim industry, called the House of Denim.
www.houseofdenim.org
.
ANNUAL REPORTS


The Favela Painting Foundation aims to be transparent in every step of the process. The following links are annual reports of our foundation written to give insight in our programs over the year.







FINANCIAL STATEMENTS


The Favela Painting Foundation aims to be transparent in every step of the process. The following links are financial reports of our foundation written to give insight in our expenses over the year.