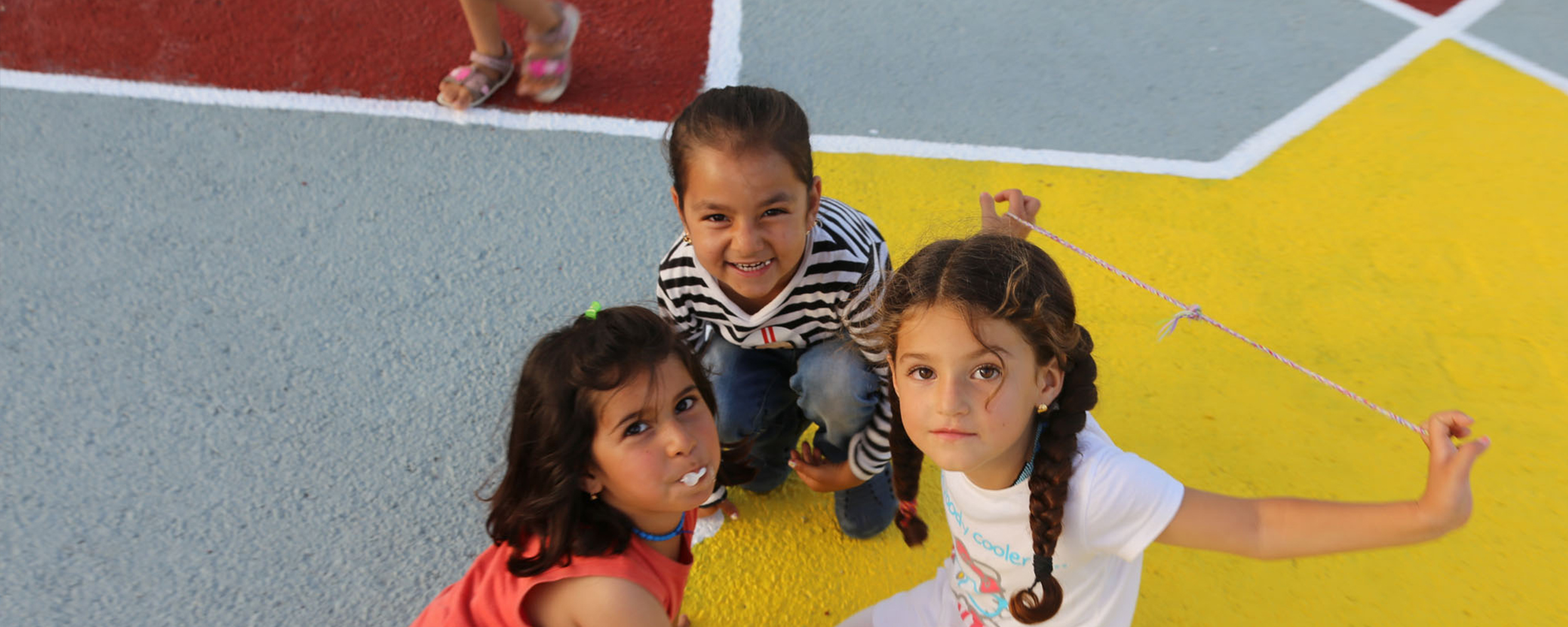 UNITED PAINTING
GREECE 2016-2018
SKARAMAGAS, ATHENS
In 2016, Movement on the Ground invited Favelapainting for a 2 day project in the Skaramagas refugee camp on the outskirts of Athens. With a few cans of concrete paint and a book about islamic patterns we went to work. There were plenty of people around to help us figure out how to create the shapes, with nails, wire, rocks, brushes and some paint. None of us had tried this before.




KARA TEPE, LESBOS
In October 2017, Favelapainting was once again invited by Movement on the Ground to start a painting project. This time in Kara Tepe, a refugee camp run by Movement on the Ground in Lesbos.



The camp is known for their 'from camp to campUS' philosophy in which the residents are empowered to educate themselves during their stay.


Kara Tepe's mandate is to accommodate families and vulnerable populations (unaccompanied minors, women, children). The majority of individuals living in the camp are of Syrian, Afghani or Iraqi origin.

While Kara Tepe has been lauded for its infrastructure and community-like atmosphere, the residents of Kara Tepe and the administration of the camp still face a great deal of challenges. Such challenges include: inadequate access to electricity, limited space and resources for food preparation.

On this 3 day trip, we investigated the possibilities of a long term painting project in Kara Tepe and started painting one of the public places in the camp. The 'Yurd', used for public gatterings and workshops needed an outside make-over, so together with some of the residents we started painting and spraying the outside walls of the Yurd.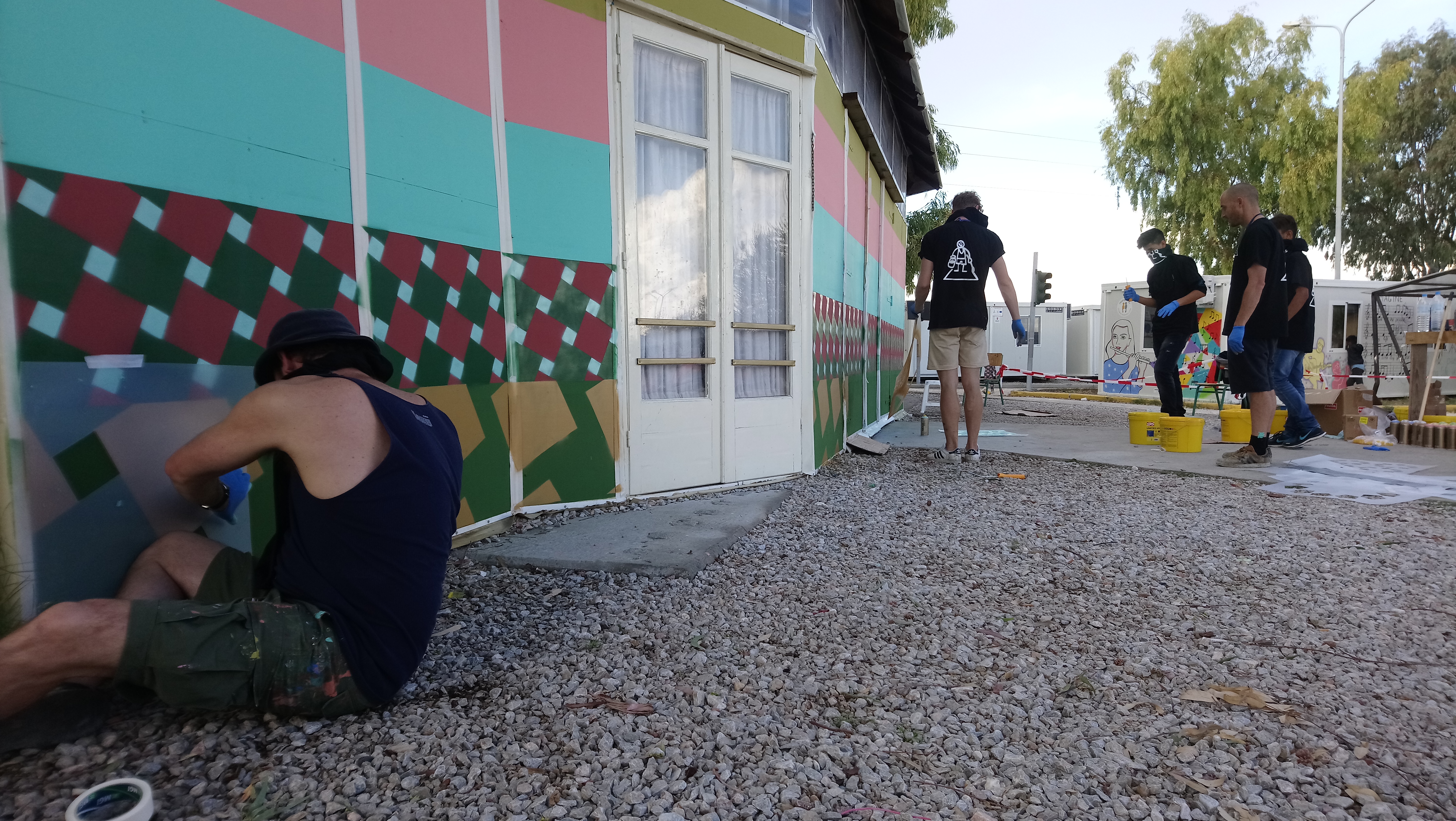 Go to http://movementontheground.com to see the valuable work they are doing in several refugee camps and the possibilities to donate to their organisation.

Photos by: Haas&Hahn, Mamon Hassn
Supported by: Movement on the Ground, Stavros Niarchos and SPS paint