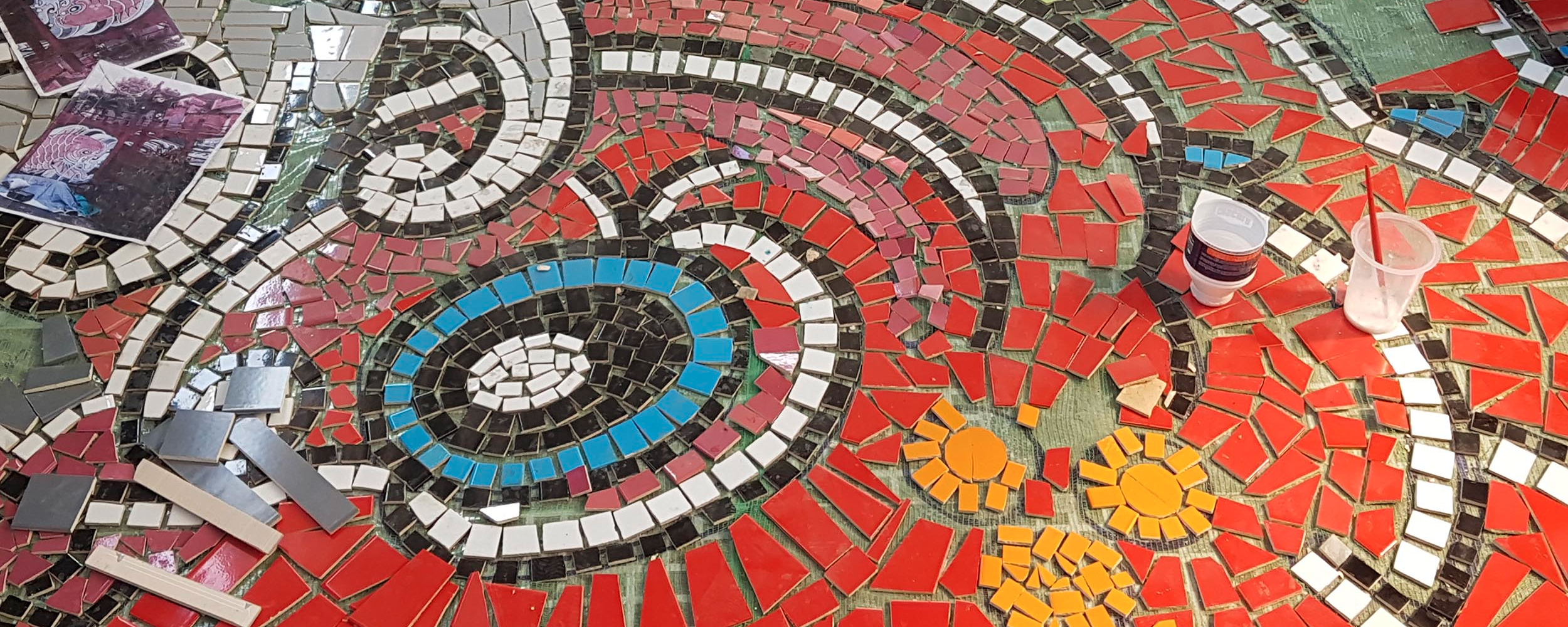 FAVELA MOSAICO
RIO DE JANEIRO 2018 - 2022

On a ridge in the north of Rio de Janeiro, something very special happens: a group of residents - trained as mosaic specialists - lay a gigantic mosaic work of art right through their own neighborhood! Stone by stone, a river is immortalized in Japanese style, with carp swimming up the mountain against the current.




They place the stones on top of an old - and now partly decayed - artwork that was painted in 2009 by a group of residents, together with the Dutch artists Haas & Hahn, after a design by the master tattoo artist Rob Admiraal. In this way the enormous work, now faded by the sun - is brought back to life. This time even more beautiful and above all, even more sustainable!




The crew is led by Fabio and Jessica, both from the neighborhood itself. For years they worked together with the Favela Painting project, but they have since grown into project leaders themselves. They work completely autonomously from the Favela Painting studio in the neighborhood itself with a team of female mosaic experts. Piece by piece, they transfer the artwork to transparent paper and cut and place the stones in their place on large mats. Once finished, the mats are applied to the walls and finished.




In recent months, Favela Painting has been able to support this group financially and to transfer money monthly for materials and working hours. Unfortunately, the Corona crisis has also affected us and we are no longer able to support the project. Precisely while now more than ever there is a need for paid work and a sign of hope in the neighborhood. Fabio and Jessica hope that it will be possible to find the funding this way to complete the mega project.



We have been working with these fantastic partners in Rio for many years and hope it will stay that way for a long time to come!



How long the project lasts depends on local circumstances such as the weather and of course on the funding. We now estimate that they will be working full-time for another year and a half before the absurdly big job is done.