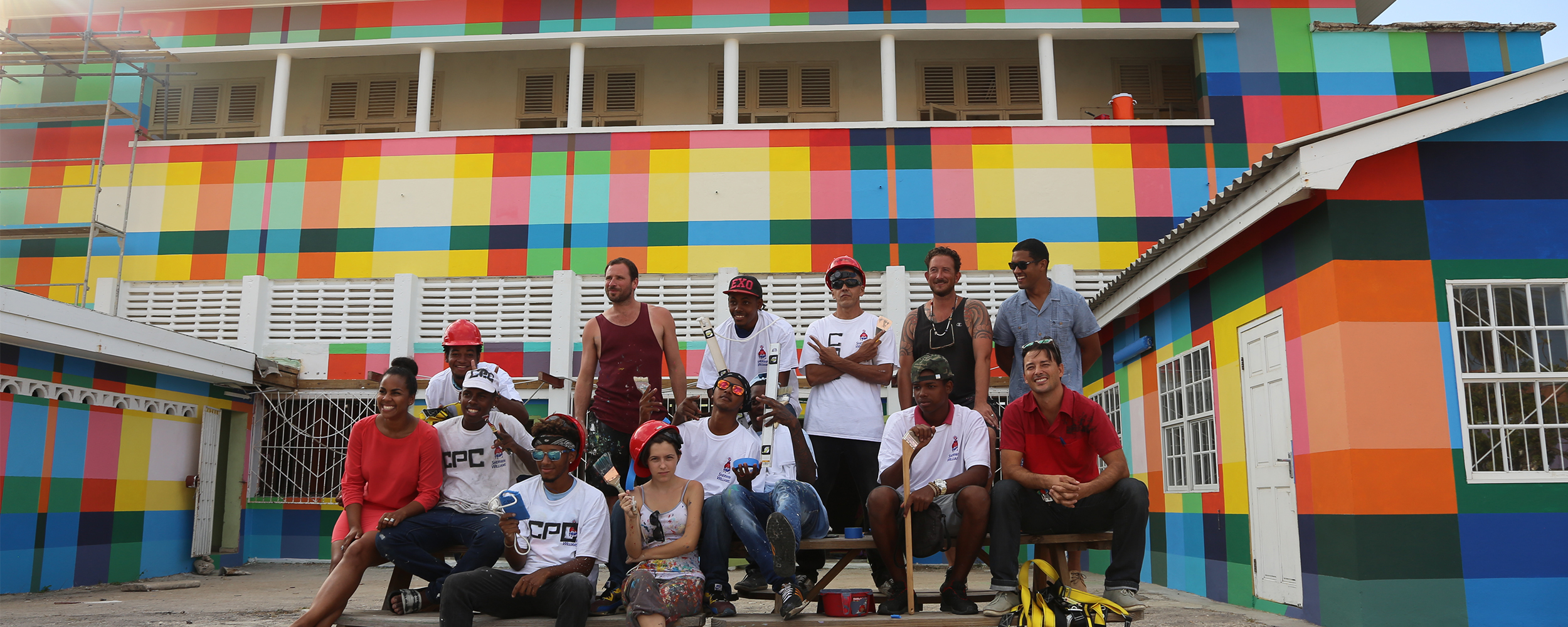 CURAÇAO PAINTING
WILLEMSTAD 2014-2016


The Curaçao Painting project started in 2014 and finished its latest project in February 2016. Curaçao Painting aimed to engage with the community, work together in transforming Curacao's landscape and bring a new look to a variety of neighborhoods all over the island. Curaçao Painting was funded with the help of Curaçao Cares, Prins Bernhard Cultuurfonds Cariben and Stichting DOEN.


KURA DI ARTE

The Kura di Arte building, in the Pietermaai district, is home to a theatre, music and art school for youngsters and it did also host the Favela Painting Academy in the spring of 2016. With the help of the local community, local artists and students, we painted the Kura di Arte building. Essential repairs were not only made to the structure of the building, but we also fixed basic elements such as window repairs, locks and plumbing. Around 250 square metres were painted and besides our regular crew, we worked with 4 young men from an organisation called: Reinfoke (local reintegration course).
The kura di arte building might grace an official postage stamp of Curaçao.
The design is based on traditional fabric used in Surinam and Curaçao. - We combined 16 colors to form a 100+ color palette, mixed on the spot. Sherwin Williams donated about a substantial amount worth of very high quality breathable paint and the paint crew received great instructions from the local Sherwin Williams specialist. Furthermore, department store Kooyman donated a significant number of production materials.


LA TENTASHON

This building in the harbour of Willemstad was painted in 2014 during a two-week workshop as part of the Art Rules Curacao event. Together with local artist Roberto Tjon A Meeuw and a group of 20 youngsters from the island we painted the event space, La Tentashon and created a new landmark in the harbour of Willemstad.

A year later, we organised another two-week workshop with juveniles where the long-stretched building received a second dynamic layer of colour. The painting of la Tentashon, used as a meeting place for local youth, dance, art and cultural events, once again formed the stage for Art Rules Curaçao.

The building has an absurd size and our design had to cover about 100x4 meters. We collectively decided to use a simple design, so the building would look nice from the other side of the water on the Punda quay. Then the whole building was painted in a white primer. We did classroom colour studies, mixed custom colour palettes and painted hundreds of squares on the walls of our classroom space, to discuss different ideas. At the same time we laid out a similar set of squares on the outside walls.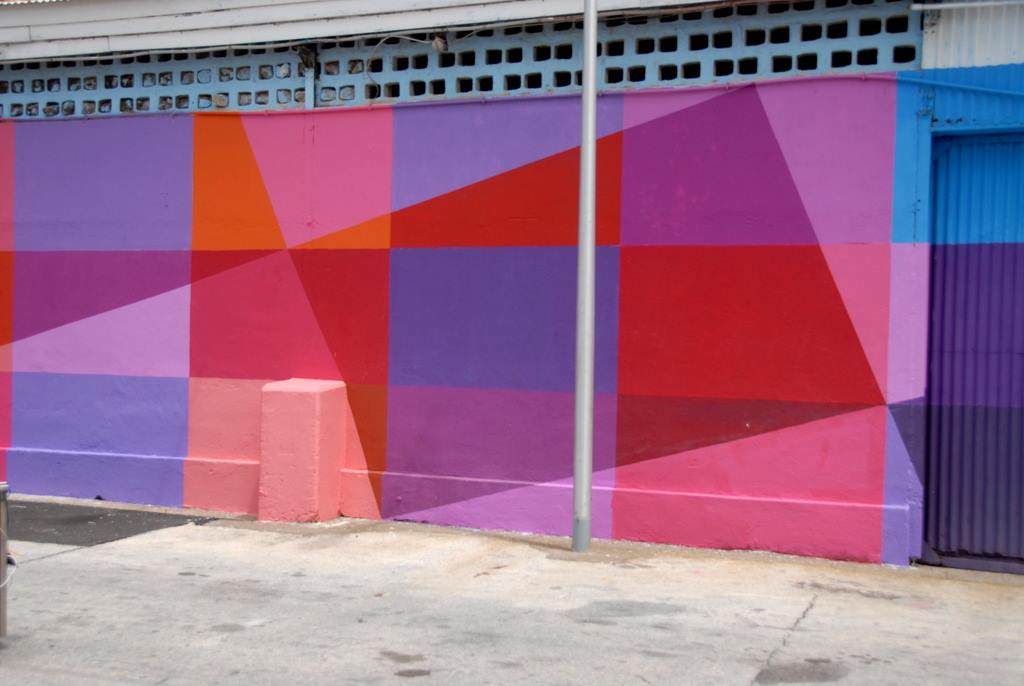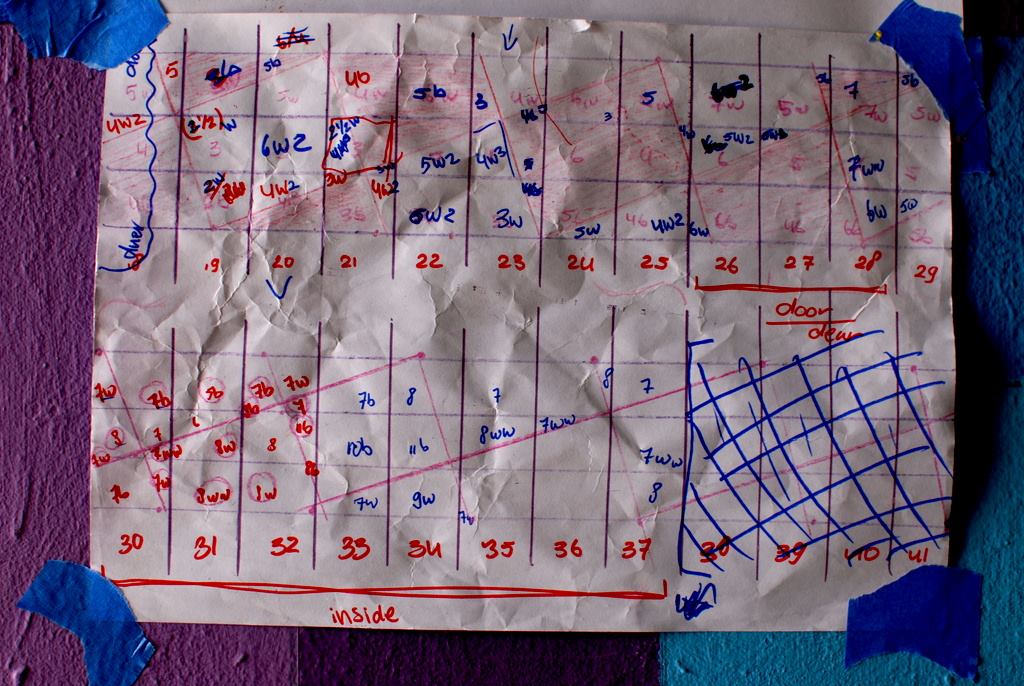 Photo's by: Roberto Tjon-a-Meeuw
Supported by: Prins Bernhard cultuurfonds, Stichting DOEN