HAITI PAINTING
Port-au-Prince 2015-2016

In 2015, we were invited by Cordaid (Dutch NGO) to organise a painting project in Port-au-Prince. We visited many locations in the city before deciding on a hillside community called Vila Rosa to start the work. Vila Rosa is very centrally located in Port-au-Prince and was heavily hit by the earthquake of 2010. Many houses have since then been rebuilt but most are unfinished with the raw brick left exposed.


We invited local artists to participate in a workshop through which the design concept was established inspired by the elaborately painted Tap-Tap buses that are ubiquitous in Haiti.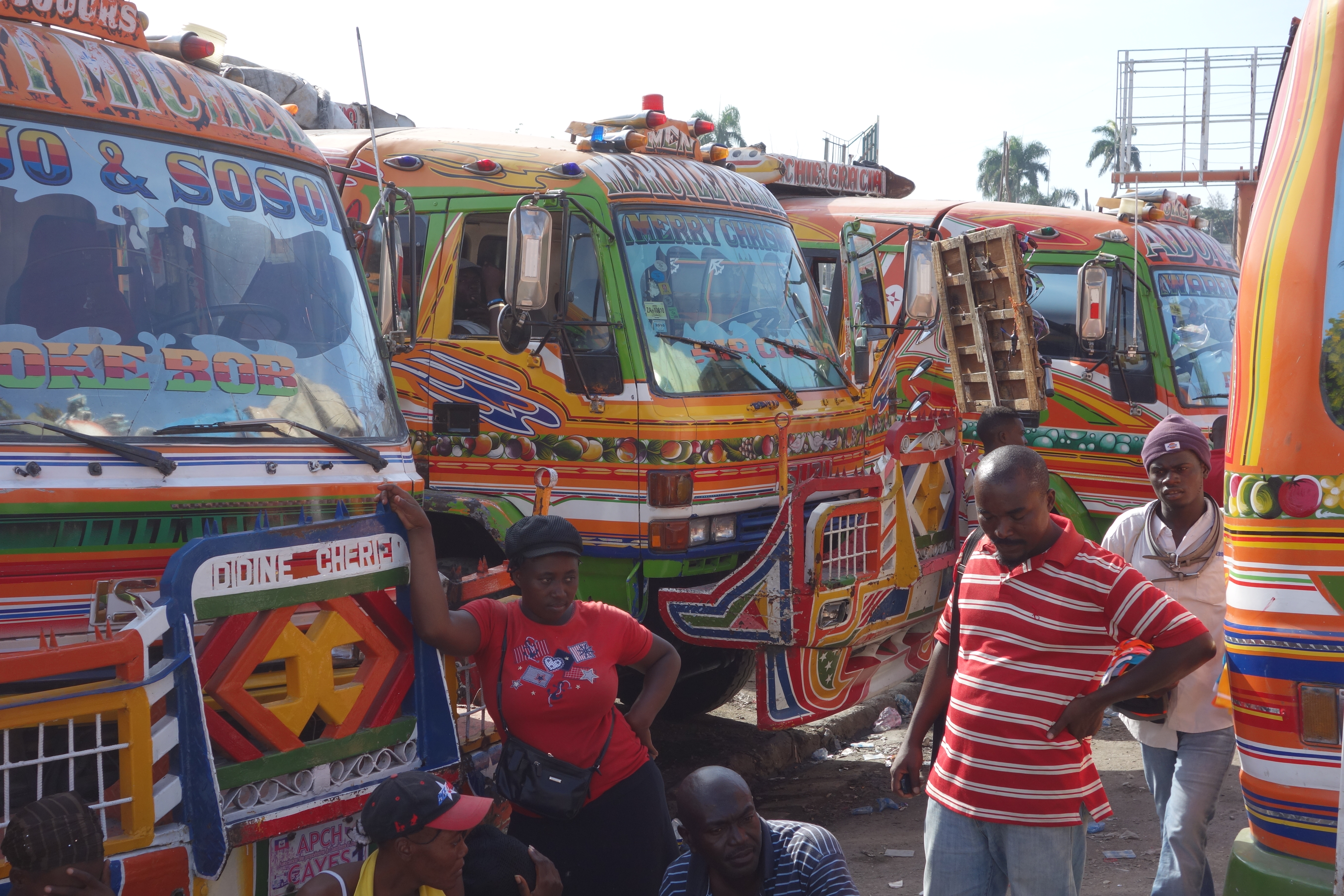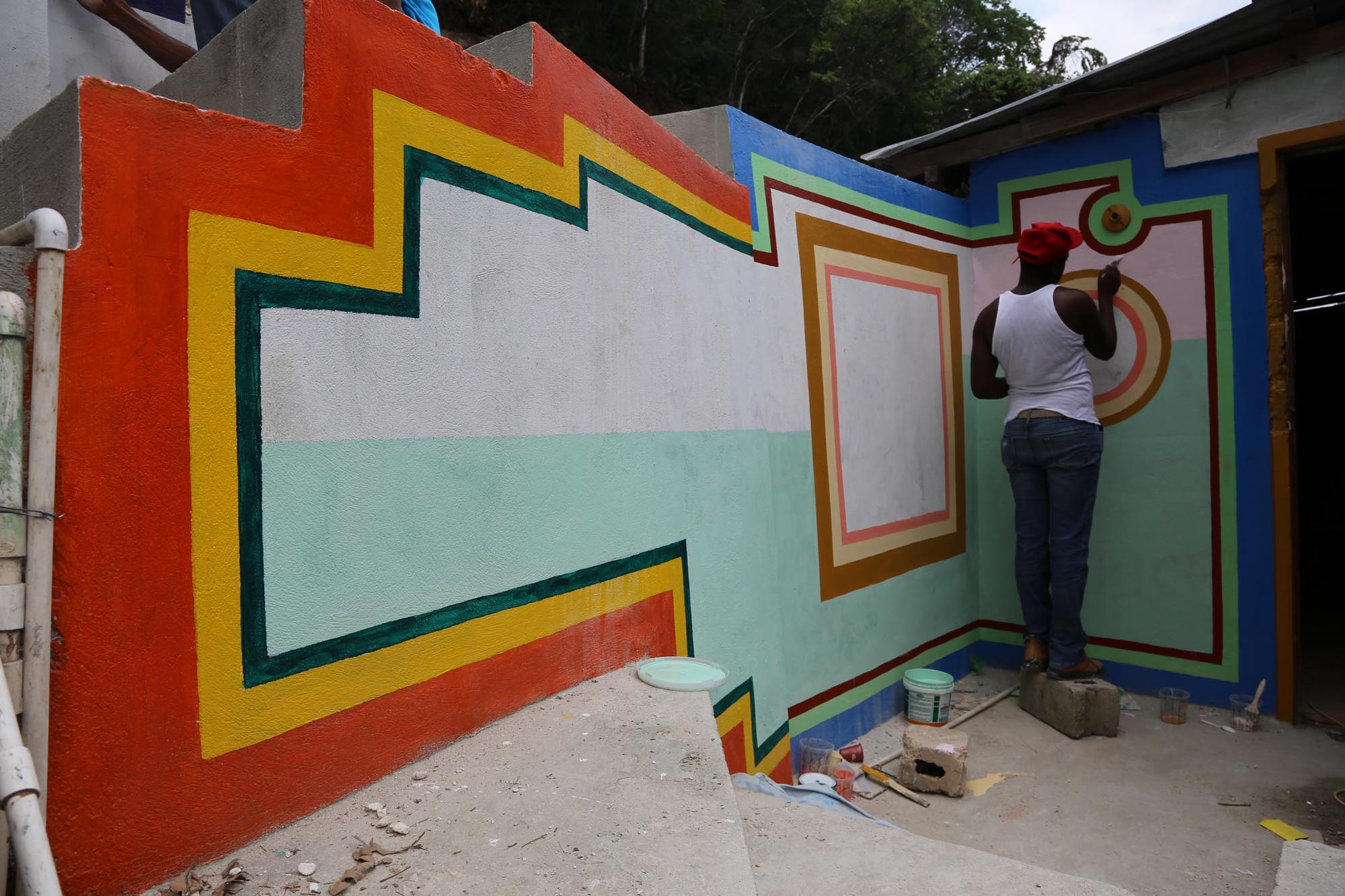 A separate workshop was organised with the house owners to determine the color palette for the area's transformation.
A design was created for each individual house, which was then discussed with the owner and often adjusted to fit his/her taste, keeping in mind that the overall design should create a unified effect, connecting the houses with color. The team of local painters would execute the painting using our instructions.
A team of 20 local masons plastered 15 houses after which they were painted by a team of 10 painters, including 2 women. Inspired by the Tap-Tap buses the design follows the architectural elements of the buildings with outlines of bold and typically Haitian colors. During the execution of the project we encountered many problems in the area which needed to be addressed. They started by repairing stairs which were extremely worn and dangerous to walk on. Small open/public spaces, water drainage channel and retaining walls are also being reconstructed. All the work is done by residents of the neighborhood.
Filmmakers, Romel Jean Pierre and Jon Kaufman were invited to train a local broadcasting team, called Tap-Tap TV, to report on the project.
Haiti painting received support by the Stimuleringsfonds in 2015. Cordaid will left the project early 2016 after which we continued, collaborating with a local Haitian organisation, Cocread Haiti
Photo's by: Haas&Hahn, Romel Jean Pierre
Supported by: Cordaid, Cocread and Sherwin Williams