FIRMEZA TOTAL
DOCUMENTARY - Brazil 2004

Firmeza Total was the first collaboration between Jeroen Koolhaas and Dre Urhahn; a documentary about hip-hop in Brazil filmed after Jeroen Koolhaas (haas) won a competition organized by Black Soil Film Festival in Rotterdam. The film submitted was his graduation piece and was inspired by a recent trip to Sao Paulo whilst undertaking a woodworking project.

The graduation project was a mobile recording and video production studio in a van that could visit different favelas. It was an animation called 'The tower of hip hop' showing the contrast between hip-hop in the first world and in the third world. In the end a rapper who has made it in the first world drops the mic down the tower to let the third world be heard. The prize was an allowance to film a documentary about hip-hop. Having witnessed how strong the hip-hop culture was in Sao Paulo, haas decided to go to Brazil but needed help. He invited his friend Dre Urhahn (hahn) who had many years of experience travelling around the world, filming their television program called Gamekings.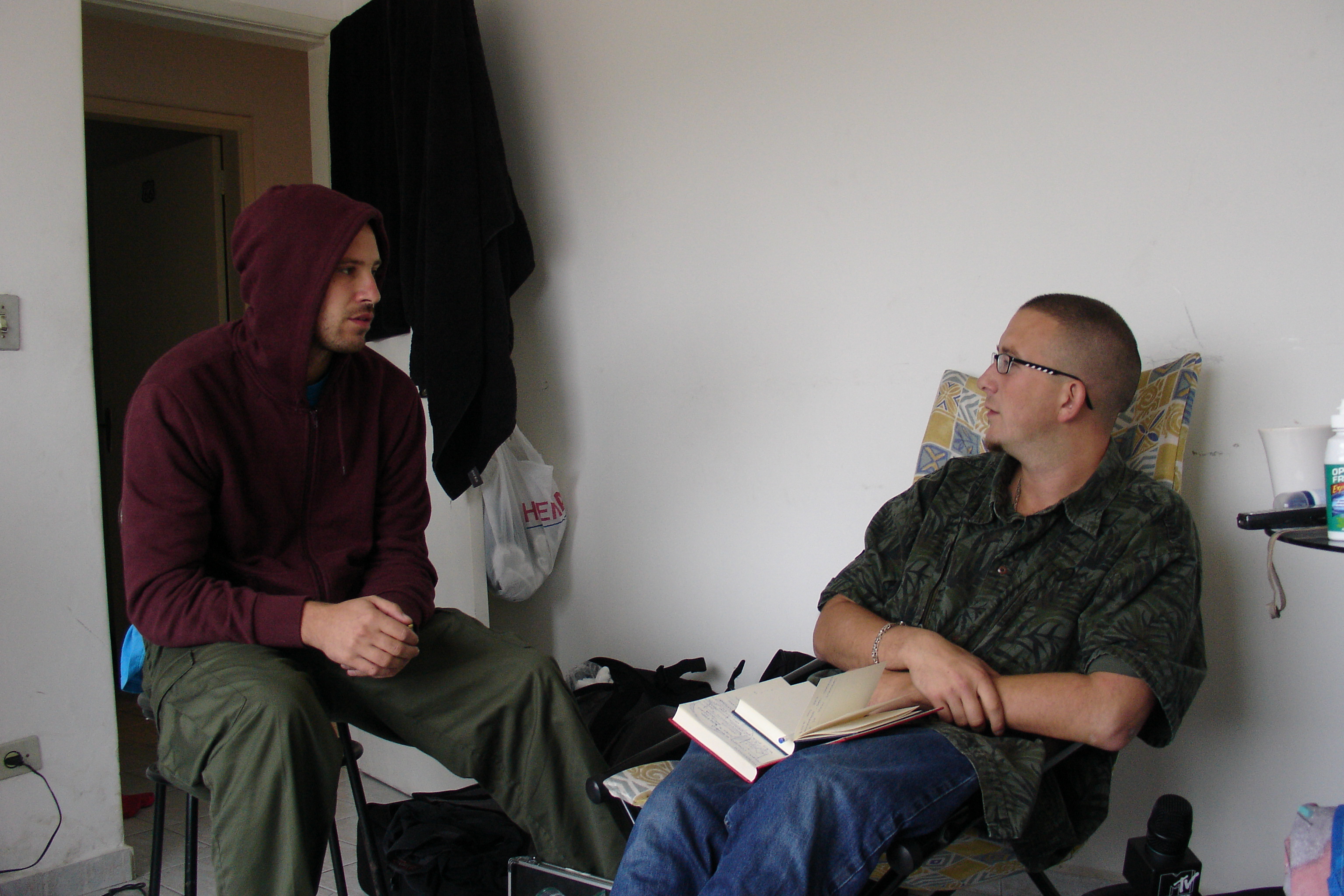 On an earlier trip haas had become friends with Junior, whose father owned a record label, Zambia Phonographica. It happened to be the label that signed Racionais Mc's: the most influential rap group in Brazil to this day. Junior introduced us to their producer, Edi Rock. The plan was to find rappers who weren't very well known and to use MTV as a platform to showcase them. We needed a beat to have them rap over so we asked Edi Rock. He made two beats using Brazilian samples. We spent a month visiting rappers in Rio and Sao Paulo. We would play the beats on our phones for people to rap over. Everything was brought back to Edi Rock's studio where he put it together. The first part of the film shows us behind the scenes, followed by everyone rapping over the two tracks Edi Rock made with the rappers. The documentary was aired on MTV Holland and Brazil and played at several festivals.